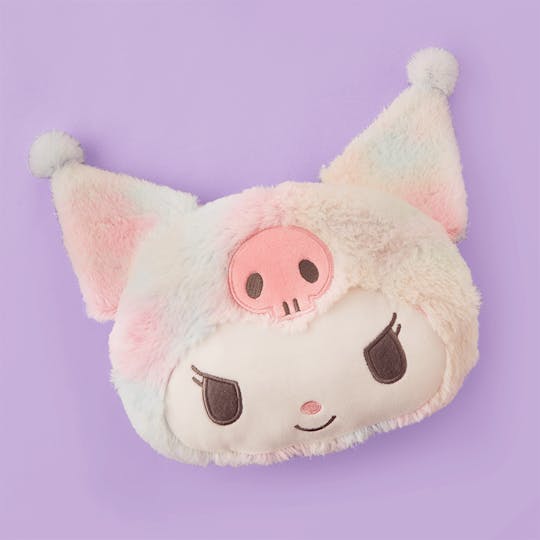 YumeTwins Exclusive Kuromi Rainbow Cushion
The fierce yet kawaii Kuromi is the star of this month's lineup! Rocking pastel rainbow colors in a YumeTwins Exclusive design, she's the perfect mascot for the 'Sakura Rainbow' world! The face-shape is as wide as the YumeTwins box itself, adding to this item's unique appeal!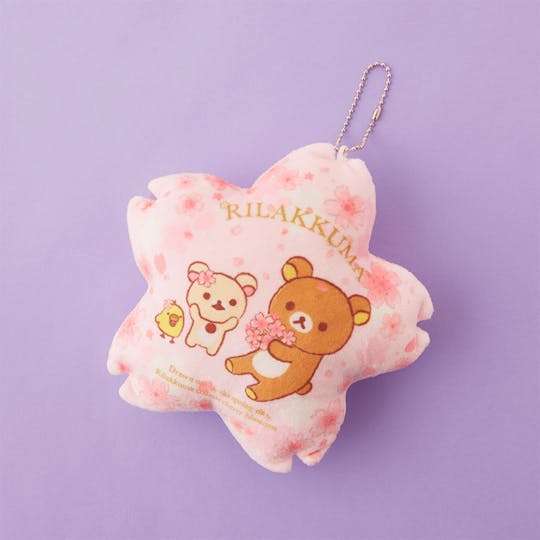 Rilakkuma Sakura Plush Keychain
The special sakura shape of this mochi-soft item is the perfect backdrop to the idyllic scene depicted. Enjoy spring with Rilakkuma & friends, surrounded by cherry blossom petals dancing gently around a landscape of pink!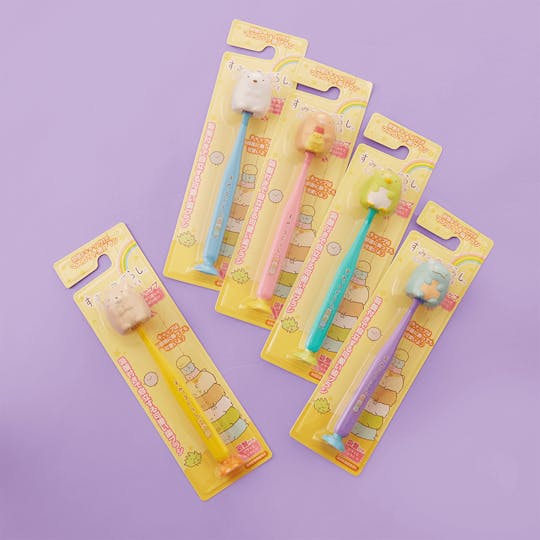 Sumikko Gurashi Standing Toothbrush + Cover
Let the colorful cast of Sumikko Gurashi characters liven up a daily routine! Brush stands upright with a suction cup to save space, and stays hygienic after use with the mascot cover. Place the mascot at brush's side when the bathroom needs a little more decoration!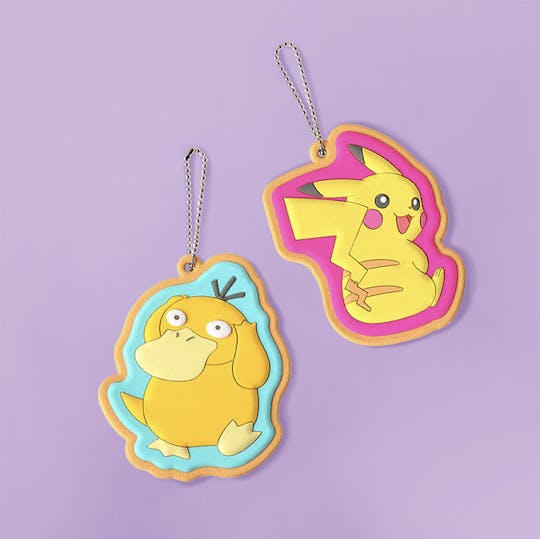 Pokémon Cookie Mirror
With a textured design, this item looks and feels like a real sugar cookie with icing! But don't be fooled, you'll get daily use from this mirror encased in a Pokémon-shaped rubber cover. Good for on-the-go and includes a keychain for easy attachment to a bag or pouch. Comes in four pastel variants: Pikachu, Eevee, Psyduck or Mew.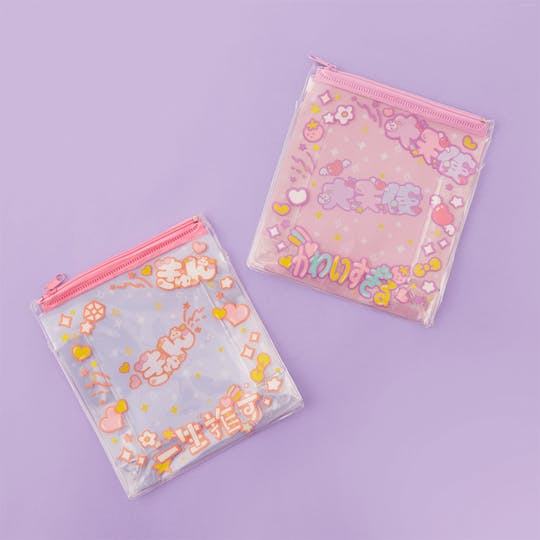 I Love You! Zip Pouch
Inspired by the 'purikura' photo booths, with pop motifs & illustrations alongside trendy Japanese buzzwords like 'kyun' ('aww!'), this zip pouch is made of see-through vinyl and is very durable. Insert a picture or postcard and the layout of the design accents make it appear as if they've been put in a frame!
Retro Kawaii Cable Band
Having trouble keeping your earphones or charger cables from tangling? These retro kawaii cable bands compactly organize any pesky wires with an easy-to-adjust velcro band, with the add-on benefit of keeping bags or desks clean & neat too!