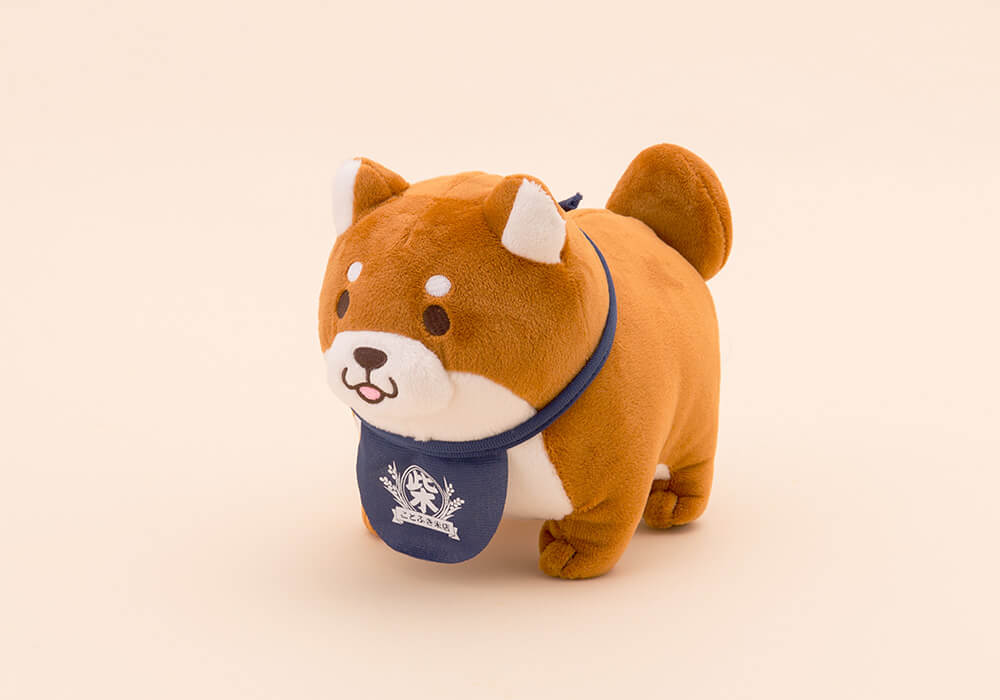 Mochi Shiba Plushie
Woof woof! This month you can find a puppy size mochi shiba kawaii plushie! This mochi shiba is a classic character named Okaka. Its love of rice goods, which is how it became so pudgy and huggable!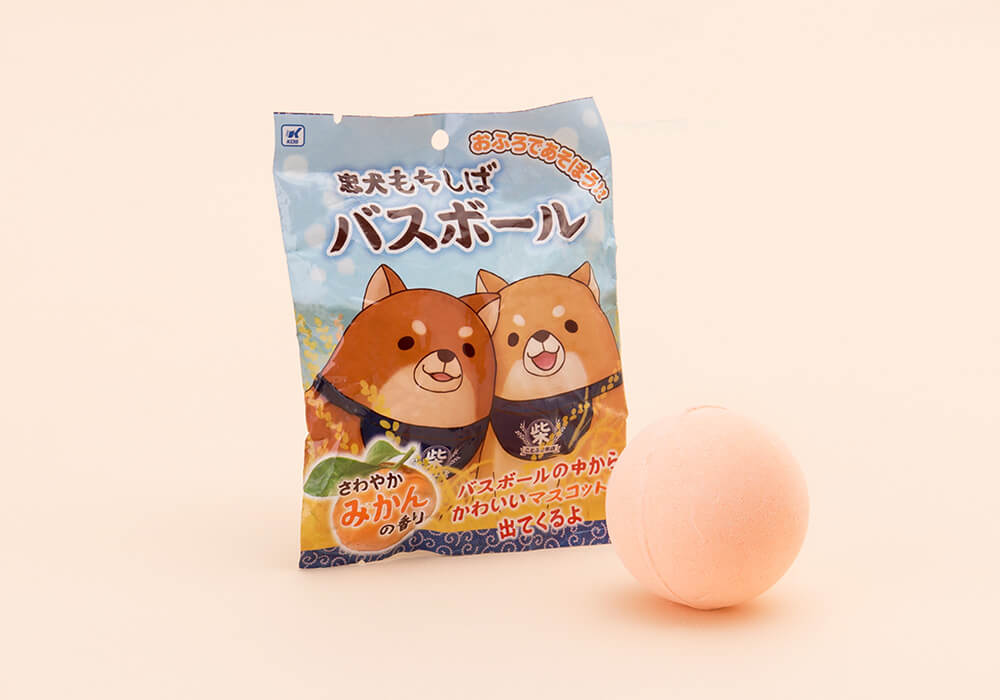 Mochi Shiba Bath Bomb
Your kawaii box subscription this month has a two-in-one surprise! You will find an adorable Mochi Shiba mikan orange bath bomb that helps one relax and sleep better. Inside the bath bomb you can find a kawaii Mochi Shiba figure too! Which toy did you get?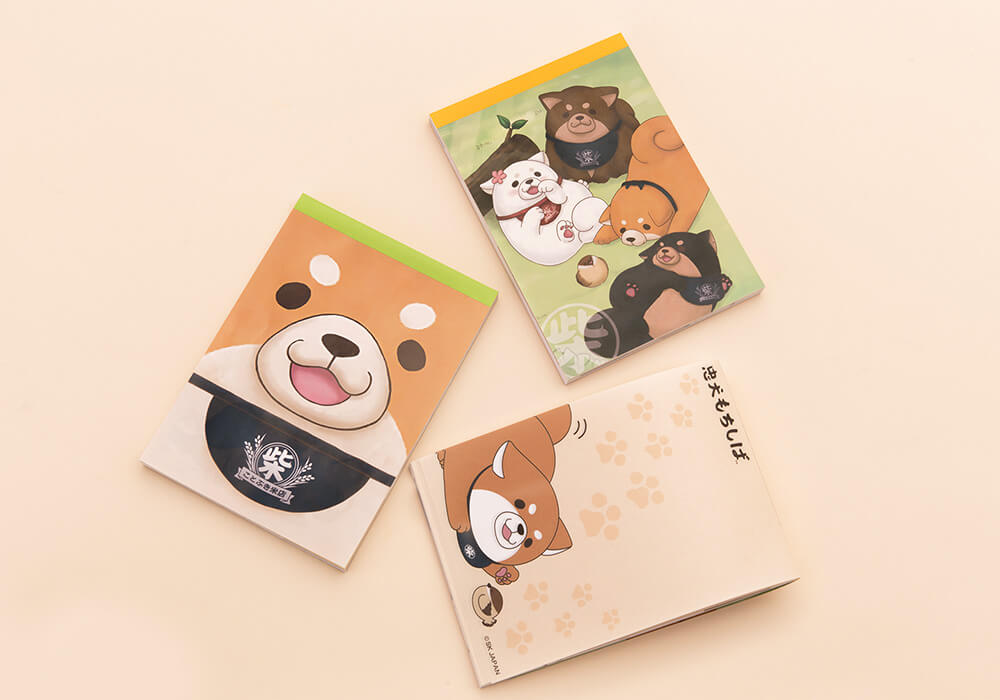 Mochi Shiba Memo Pad
Okaka and his shiba siblings bring you this kawaii memo pad that has four different designs in one pad! With 100 sheets of paper and the perfect easy-to-carry size, you can take a ton of cute notes no matter where you are!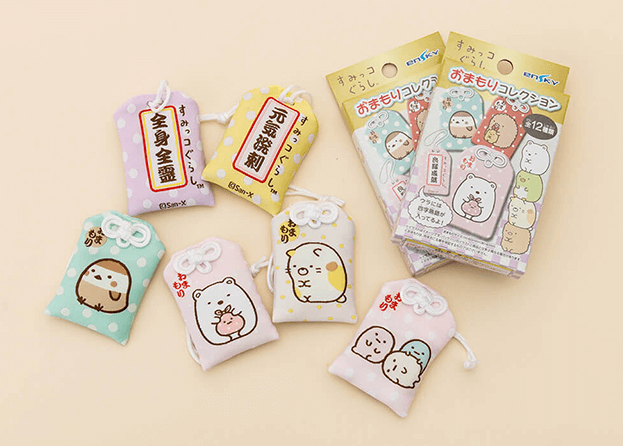 Sumikko Gurashi Charm
Sumikko Gurashi is here to ensure you have a great year ahead! This kawaii good luck charm, known as omamori, comes with a paper inside for you to write your desires on! With this charm, your wishes will surely come true! Which Sumikko Gurashi character did you get?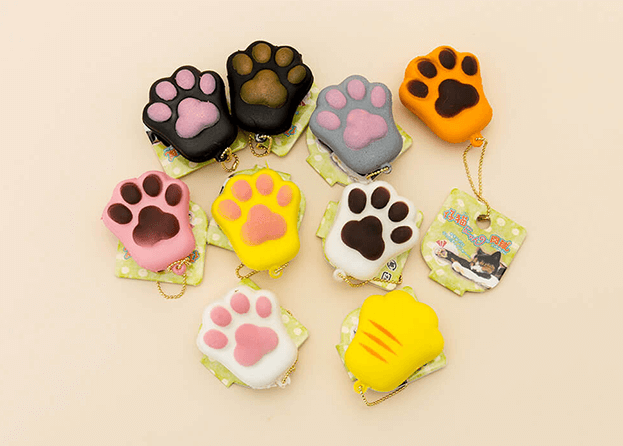 Paw Beanies Squishie
The squishie found in this month's kawaii box is a super adorable paw beanie squishie! One of the best parts about having a pet is playing with their kawaii little paw beanies, so now you can do this wherever, whenever! There are 8 different designs! Which color did you get?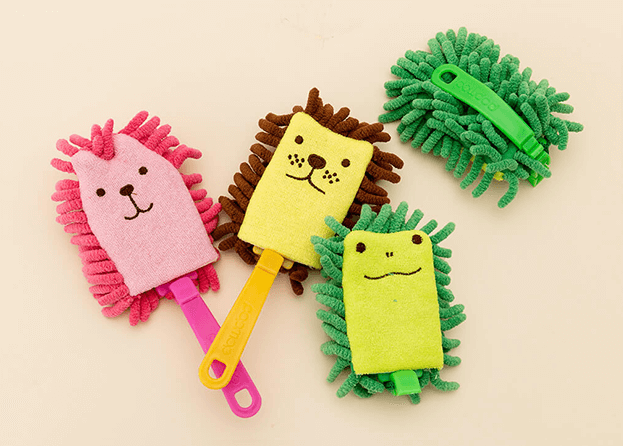 Kawaii Animal Duster
To help with your spring cleaning, in your kawaii subscription box we sent a lovely Kawaii Animal Duster! It has superfine fibers that can pick up any and all dust, and it can also be folded up for easy storage! There are three different animal designs. Which animal did you get?