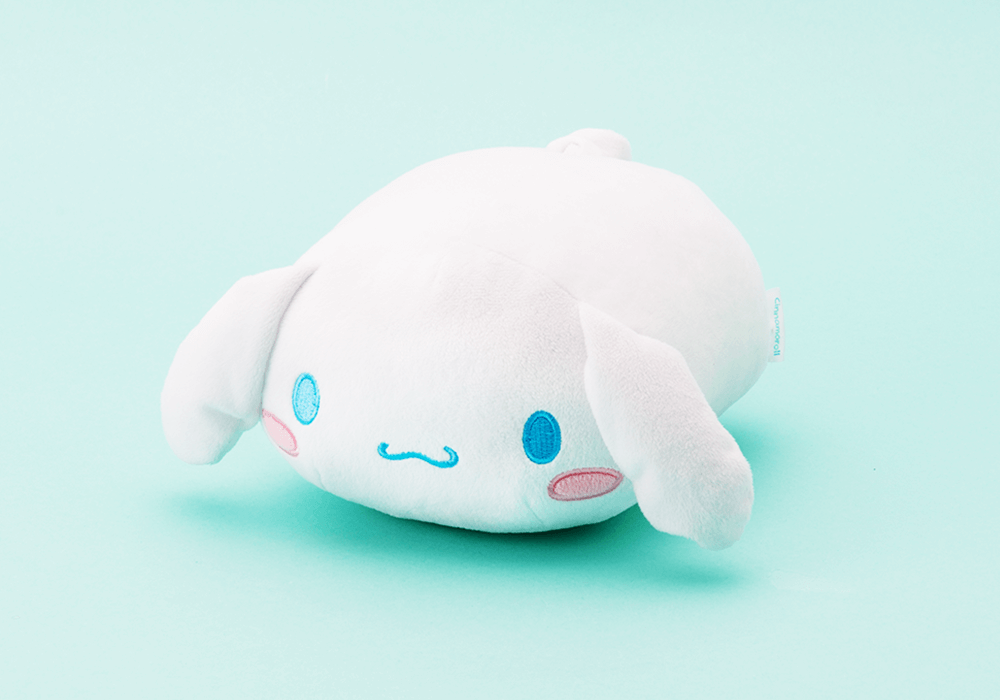 Cinnamoroll Roll Plushie
Cinnamoroll is here to help bring you lovely memories for years to come! This kawaii roll plushie can be stacked with the past two Sanrio Roll plushies for a cute display. If you feel sleepy while hanging with Cinnamoroll, don't fret, for you can also use him as a cute pillow! Are you ready for all the new memories with your plushies?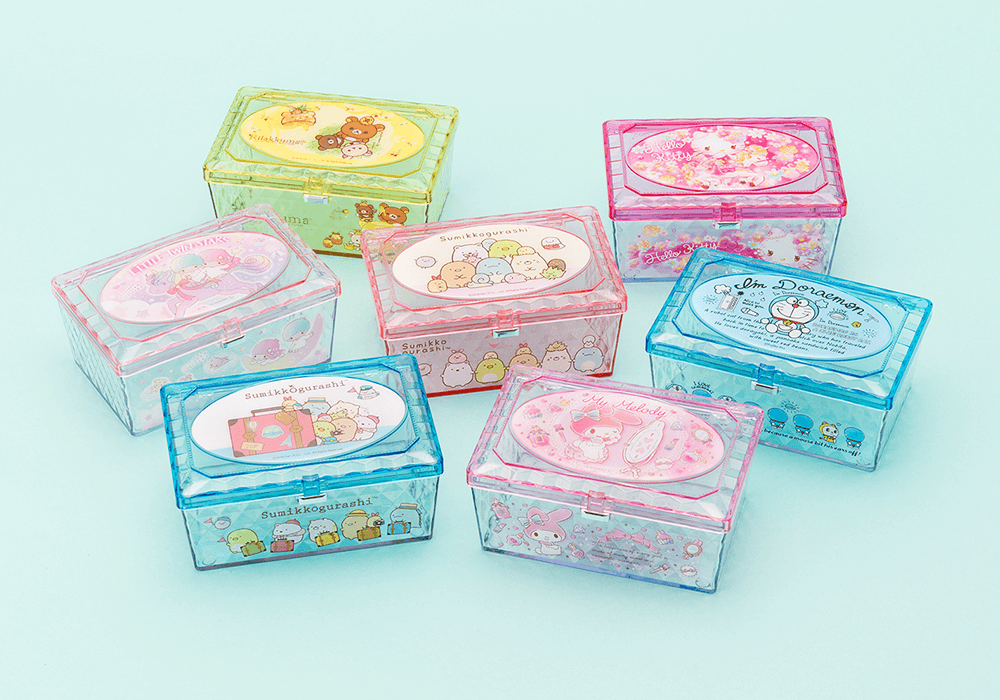 Shining Clear Case
Everyone has plenty of kawaii treasured mementos, accessories, and other items that we don't want to lose. To help with that, this sparkling clear case has been included in your box! You can feel at peace knowing your important moments are safe inside this kawaii box. This box comes in 7 possible designs. Which character design did you get?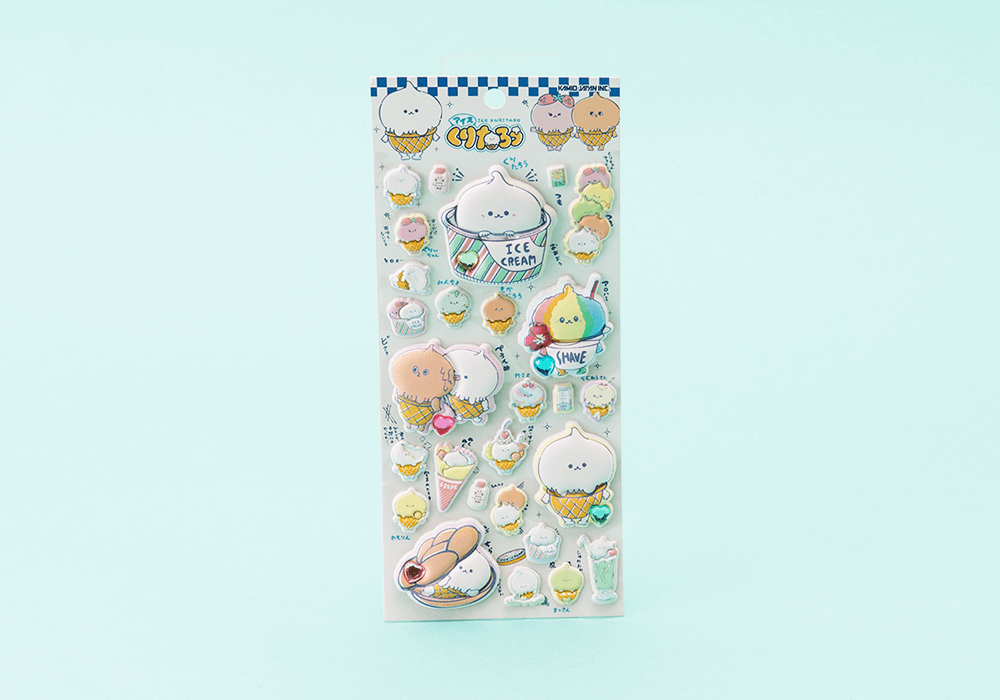 Ice Cream Kuritaro Puffy Stickers
Ice Cream Kuritaro Puffy Stickers Want to make your nostalgic scrapbook pages, letters, or journals cute? We know we would and this month's kawaii stationary is perfect for this! These puffy stickers from the popular Ice Cream Kuritaro series would make any of those super kawaii. They even have a sweet scent to make your cherished memories even sweeter! How will you use these stickers?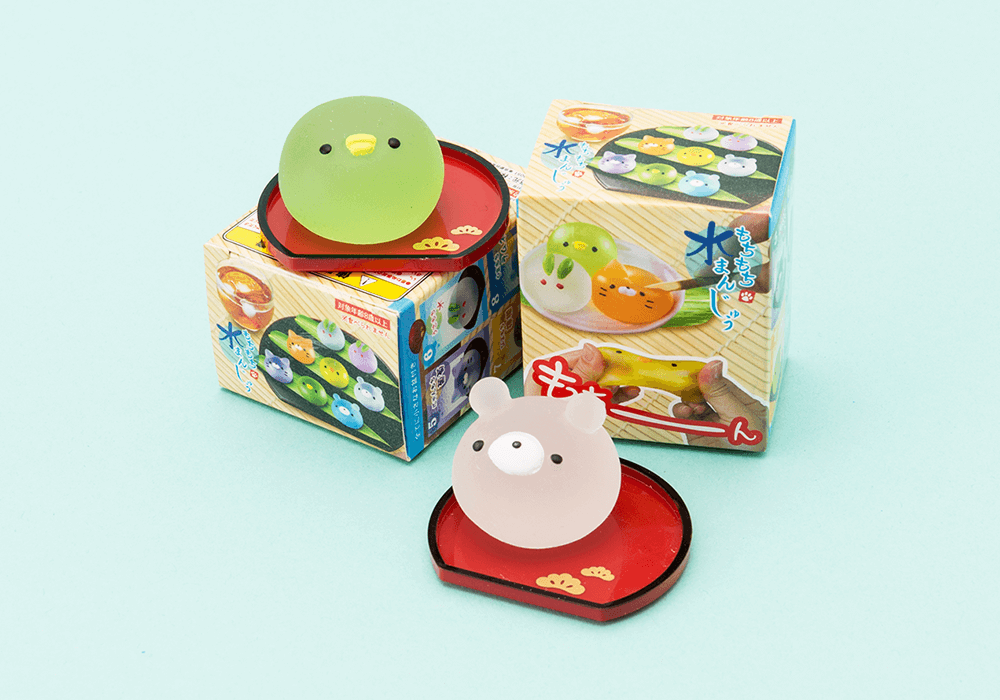 Water Manju Squishy
The squishy in this month's box is a fun, incredibly squeezable water manju squishy! A water manju is a translucent mochi dessert in Japan. These squishies mixes these desserts with cute animals for a completely kawaii result. There are 8 different designs of these squishies. What color did you get?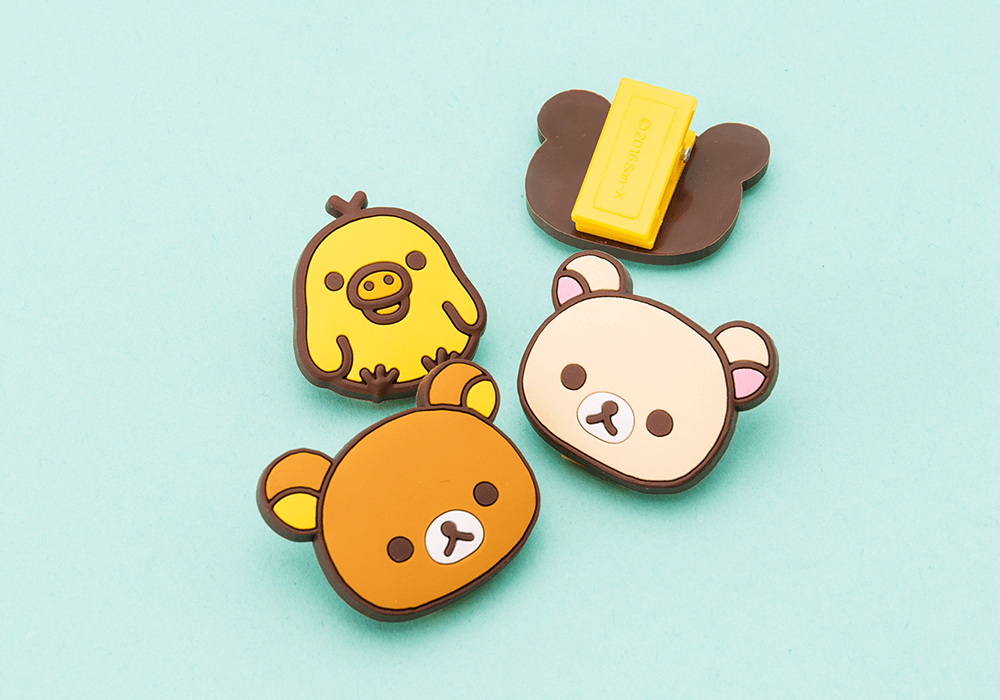 Rilakkuma Fragrance Clip
Clip those important papers and photos that you want to keep forever together with this kawaii Rilakkuma fragrance clip! This practical item comes in 3 different characters from the Rilakkuma series. It also smells of honey lemon! What will you keep together with this month's kawaii subscription box kawaii clip?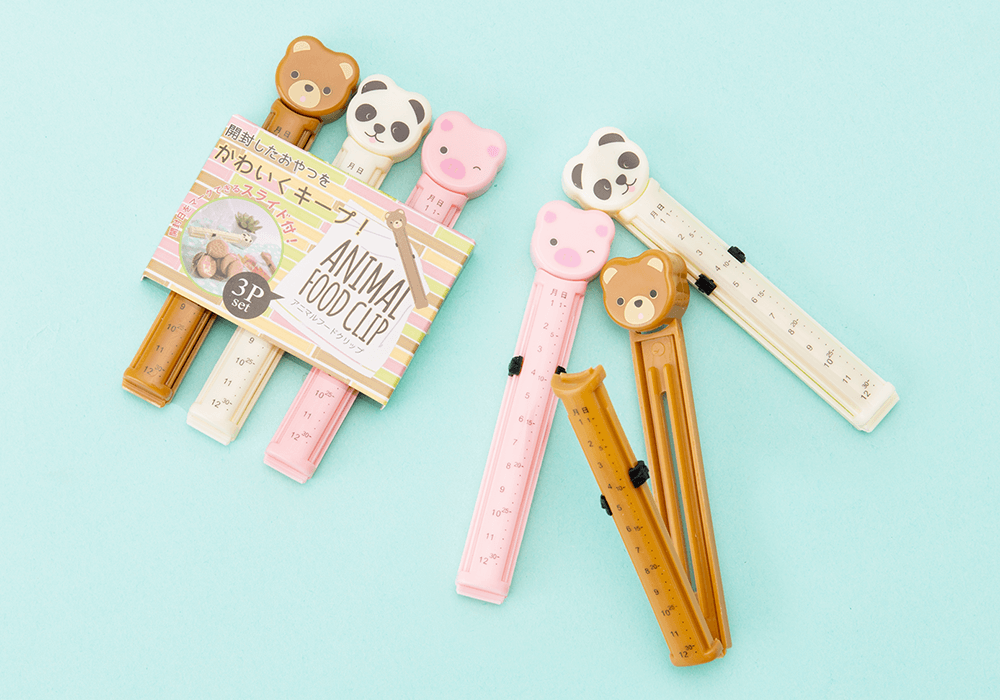 3 Piece Animal Food Clip Set
Keep your food fresh and always know the best date to snack on it by with these animal food clips! In your Japan box this month, get these adorable animal clips that are perfect to clip bags closed and you can use their paws to mark when you should finish the food by. Cute and helpful!